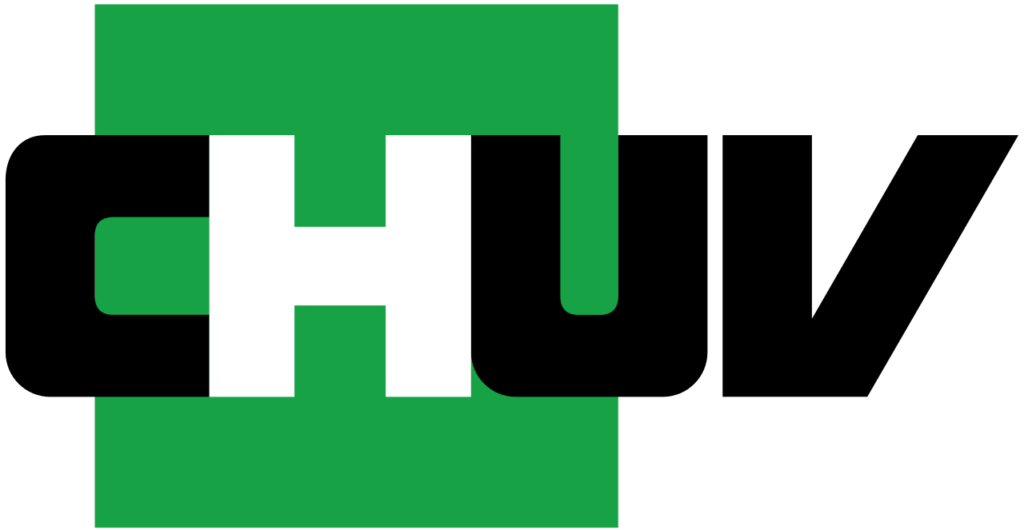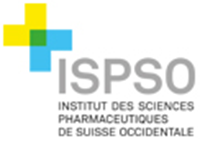 Target audience
Healthcare professionals and scientists interested in the emerging field of advanced therapies, including pharmacists, physicians, medical researchers, biologists, healthcare engineers, biostatisticians
Introduction
Advanced therapy medicinal products (ATMPs) such as cell therapy, tissue-engineered medicine or immunotherapy, as well as innovative medicines like phage therapy or nanomedicine, are pushing the boundaries of currently available treatments. Oncology, reconstructive surgery, orthopaedic surgery, neurosurgery, blood transfusion, infectious diseases – clinical applications are numerous.
Providing healthcare professionals with a thorough understanding of these therapeutic breakthroughs is essential to ensure the effective transition of these innovative treatments and care techniques from the bench to the bedside.
Objectives
Discover therapeutic advances in standardized transplants, cell-based products, blood products, complex and personalized medicines and innovative drug combinations
Acquire specialized knowledge of the different innovative therapies and their interaction with biological tissues
Understand the good manufacturing practices (GMP) required for these new types of medicines
Develop skills in quality control, quality assurance, and regulatory affairs
Understand the determinants of clinical applications of ATMPs and combinatorial therapies
Cursus & Certification
The Certificate of Advanced Studies (CAS) in Advanced Therapy Medicinal Products is combining face-to-face and synchronous online teaching. It totals 392 hours of training, divided into 7 modules.
Face-to-face teaching (38h) Plenary sessions, panel discussions, practical laboratory activities, visits of labs and manufacturing facilities
Online teaching (84h) Synchronous online teaching, video conferencing, panel discussions
Individual work (270h) Readings, work on case studies, report writing
Title obtained: Certificate of Advanced Studies (CAS) in Advanced Therapy Medicinal Products delivered by the universities of Lausanne and Geneva, 16 ECTS credits.
Program
Module 1
Cellular therapy – from bench to bedside
7h face-to-face teaching + 14h online teaching + ~ 45h individual work
Thur November 16, 2023 / Fri November 17, 2023 / Fri February 9, 2024
Principles of translational science
Cell biology / Preclinical relevance and evaluation / Biological products specificities
Types of cellular therapy
Sources of cells / Clinical targets / Clinical strategies / Histocompatibility
Clinical trials of cellular therapy
Examples of human applications: burn patients, orthopedics, neuroscience
Regulatory aspects of cellular therapy
Basis in EU and Switzerland for Good Manufacturing Practices (GMP), Good Clinical Practices (GCP) & ATMPs specificities
Production of cellular therapy
GMP / Clean room / Manufacturing technologies / T cells
Visit of a GMP cellular manufacturing facility
Module leaders: Prof. Lana Kandalaft and Dr Jean-François Brunet
——————————————–
Module 2
Immunology
7h online teaching + ~15h individual work
Fri December 15, 2023
Introduction to immunology
Organs, tissues, functions of the immune system / Innate & adaptive immunity
Analytical immunology
Overview / Biomarkers / Immune correlates
Limitations of immunotherapies
Tolerance and autoimmunity / Toxicity /Side effects
Module leader: Prof. Alexandre Harari
——————————————–
Module 3
Transfusion medicine – science and technology from donor to patient
7h face-to-face teaching + 14h online teaching + ~ 45h individual work
Thur Januray 11, 2024 / Fri January 12, 2024 / Thur February 8, 2024
Introduction to transfusion medicine
Historical developments / Transfusion chain / Blood groups / Immunohematology / Transfusion-related risks
Biology and biochemistry of blood products
Red blood cells and platelets / Fresh frozen Plasma
Medical aspects
Needs and use of blood products / Apheresis / Hematopoietic stem cells / Clinical cases and practices
Production and regulatory aspects
Blood & special products preparation and manufacturing / Regulations and GMP
Visits of production site and diagnostic labs
Module leader: Prof. Michel Prudent
——————————————–
Module 4
Combinatorial strategies in cancer treatment 
7h face-to-face teaching + 21h online teaching + ~ 60h individual work
Thur March 14, 2024 / Fri March 15, 2024 / Fri March 22, 2024 / Wed June 12, 2024
Combination therapy
Advantages vs. monotherapy / Combinations strategies in various cancer types / Anti-angiogenic immunotherapy / Pharmacokinetics and pharmacodynamics / Drug resistance principles / Cell death in cancer therapy
Preclinical development
Drug repurposing / Drug interactions and synergies / Immunotargeting / Cell mitosis
Clinical development
Clinical trial development / Successful clinical trials examples / New combination strategies for cancer treatment design
Visit of research laboratories of cell biology and pharmacology
Module leader: Prof. Patrycja Nowak-Sliwinska
——————————————–
Module 5
Oncology: innovative therapies
7h face-to-face teaching + 14h online teaching + ~ 45h individual work
Thur April 11, 2024 / Fri April 12, 2024 / Fri June 14, 2024
Immunotherapy
Cellular and drug immunotherapies / Checkpoint inhibitors / Monoclonal antibodies
Personalized cellular immunotherapy
Chimeric Antigen Receptor (CAR) T cell / Vaccines / HSCT / Personalized medicine
Module leader: Dr Francesco Ceppi
——————————————–
Module 6
Phage therapy
10h face-to-face teaching + 7h online teaching + ~ 45h individual work
Fri April 19, 2024 / Wed June 12, 2024 / Thur June 13, 2024
Introduction to phage therapy
Antibiotic resistance / Bacteriophages / History of phage discovery & phage therapy
Phage banks and production
Personalized phage therapy / Phages production processes
Phage-based pharmaceutical products regulations
Regulation challenges / GMP Basics
Modern translational studies and clinical studies
Phage-antibiotic synergism / Human applications
Practical course
Bacteriophage isolation from the environment
Module leader: Dr Grégory Resch
——————————————–
Module 7
Nanomedicines
7h online teaching + ~ 15h individual work
Fri May 17, 2024
Introduction to nanomedicines
Nanomedicines types / Nanotechnology applications to drug therapies and vaccines / Pharmacokinetics & pharmacodynamics
Nanomedicines technology
Physiochemical properties biocompatibility / Nanoformulations / Critical Quality Attributes (CQAs)
Production and regulatory aspects
FDA and EMA regulations / The many challenges of nanomedicines development, production and clinical practices
Module leader: Prof. Gerrit Borchard
Organisation
Faculty of Biology and Medicine (FBM), University of Lausanne (UNIL), Switzerland
Faculty of Science, University of Geneva (UNIGE), Switzerland
Steering committee
Co-presidents
Prof. Chantal Csajka, Full professor, Director of the Centre for Research and Innovation in Clinical Pharmaceutical Sciences, Lausanne University Hospital and UNIL; School of Pharmaceutical Sciences, UNIGE
Prof. Lana Kandalaft, Chief of Service – Center of Experimental Therapeutics, Lausanne University Hospital and UNIL ; Associate Director for Clinical Translation – Ludwig Institute for Cancer Research
Members
Prof. Patrycja Nowak-Sliwinska, Associate Professor, Head of the Molecular Pharmacology Group, School of Pharmaceutical Sciences, UNIGE
Prof. Michel Prudent, Associate Professor, Head of Innovation and Therapeutic Products, Transfusion Interrégionale CRS SA; Centre for Research and Innovation in Clinical Pharmaceutical Sciences, Lausanne University Hospital and UNIL
Dr Grégory Resch, Senior Lecturer, Head of the Bacteriophage and Phage Therapy Laboratory, Centre for Research and Innovation in Clinical Pharmaceutical Sciences, Lausanne University Hospital and UNIL
Scientific committee
President
Dr Grégory Resch, Senior Lecturer, Head of the Bacteriophage and Phage Therapy Laboratory, Centre for Research and Innovation in Clinical Pharmaceutical Sciences, Lausanne University Hospital and UNIL
Members
Dr Jean-François Brunet, Head of the Cell Manufacturing Center, Service of Pharmacy, Lausanne University Hospital and UNIL
Prof. Lana Kandalaft, Chief of Service – Center of Experimental Therapeutics, Lausanne University Hospital and UNIL ; Associate Director for Clinical Translation – Ludwig Institute for Cancer Research
Prof. Alexandre Harari, Associate Professor, Head of the Tumor Immunology laboratory, Department of Oncology, Lausanne University Hospital and UNIL
Dr Francesco Ceppi, Lecturer and Medical Oncologist, Unit of Pediatric Oncology Hematology, Lausanne University Hospital and UNIL
Prof. Patrycja Nowak-Sliwinska, Associate Professor, Head of the Molecular Pharmacology Group, School of Pharmaceutical Sciences, UNIGE
Prof. Michel Prudent, Associate Professor, Head of Innovation and Therapeutic Products, Transfusion Interrégionale CRS SA; Centre for Research and Innovation in Clinical Pharmaceutical Sciences, Lausanne University Hospital and UNIL
Prof. Gerrit Borchard, Full Professor, Head of the Biopharmaceutics laboratory, School of Pharmaceutical Sciences, UNIGE
Pour toutes les questions académiques
Dr. Michele Graciotti, Programme coordinator; Project Manager, Center of Experimental Therapeutics, Department of Oncology, Lausanne University Hospital and UNIL
Practical Information
Course venue
Online and onsite:
Lausanne University Hospital
Blood transfusion center, Bern
Course fee
6 000.– Swiss francs *
* Payment in instalments possible
Enroll
Admission requirements
Hold a bachelor's or master's degree from a Swiss or foreign university (HEU), from a University of Applied Sciences (HES), or hold another title deemed equivalent by the Steering Committee, and
Have a minimum of 1 year of professional experience in the health care field
Registration
Admission on file to submit to Formation Continue UNIL-EPFL. Please join to the registration form:
Letter of motivation
CV
Copies of diplomas obtained
Registration deadline
September 18, 2023
Number of participants is limited
In the media